Mrs. Margarita Tubac
July 17, 2015 11:09 am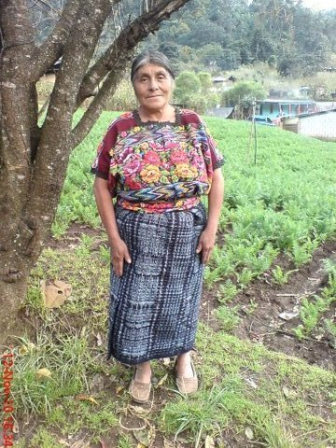 Mrs. Margarita Tubac Chonay is a maya-kaqchikel woman, she was born in Chipatá village in Santa Apolonia in the department of Chimaltenango. Due to the poverty of her parents, she did not have the opportunity to study, and so, her desire of success, motivated her to attend literacy classes, where she learned to read and to write. She was dedicated to take care of her family helping with the daily chores at home and helping with field activities too. With the purpose of changing her situation, she began a small productive activity with Q500.00.
For several years she continued thus, until she decided to make her venture into something bigger, something good for her and her family. Mrs. Margarita says: " I thought that I did not have to spend my life… with a tiny business". She decided to begin with a better business selling vegetables and breeding domestic animals, but her problem was how to get funds.
Locally, she could get it with lenders, but their monthly interests were too high and this was not convenient for her plans. Some neighbors told her about FONDESOL assuring that it could help in her aspirations. In 2008, she formed a solidarity group and she asked for a credit of Q3000.00 so that she could buy potatoes, peas, carrots, lettuces and a small fattening pig which she traded in the local market.
She canceled her credit and decided to get another one, this time it was a bigger amount, which allowed her to get more products and to increase profits, but this meant more sacrifice too. "On Friday I get up at 4:00 a.m. to arrive at a good time to the market, I get up early since I was a little girl", she says it proudly.
In 2010, she asked for her third credit, this time it was a lower amount because her incomes allowed to have her own funds, she says she is very grateful with FONDESOL, for the support it gives to poor people, especially to women. "I like to work with FONDESOL, I live better than before".
Categorizado en: Success stories
Esta entrada fue escrita por Eduardo Alexander Palencia Tejada